Valentine is a festival on 14th February by numerous people every year all through the word. An occasion observed on this day in various states of the word. A substantial number of people celebrate Valentine's Day around the world. Consistently on February 14th, many people exchange cards, chocolates, gifts and flowers with someone special in order to express true love and care for him/her. Many people reason their friends and family to become life partner on this day.With the ideas given in the following lines, you will know how to plan a
romantic Valentine's Day at home
.
Ideas For Romantic Valentines Day At Home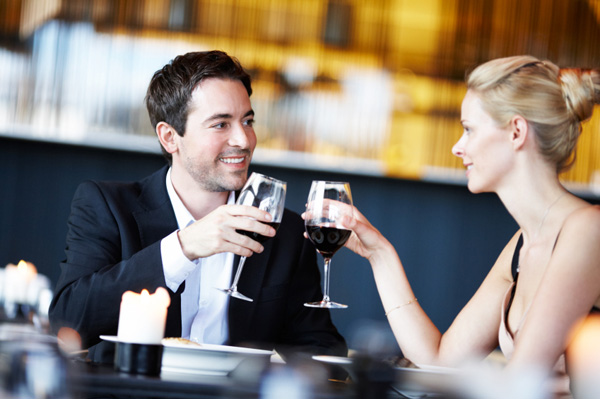 Setting the Mood
Turn your home into a romance-infused space to make the evening feel special. Dim any harsh overhead lights and use votive candles on tables and windowsills to create a warm atmosphere. Get out your best plates and glasses for dinner, and stock your couch with plenty of soft pillows for late night snuggling. Make a Valentine's Day playlist with your favorite romantic songs to play during the evening. Choose songs that make you think of your partner and the way that person makes you feel. And if you're game, serenade your special someone with a particularly meaningful song.
Romantic Dinner
Plan a romantic dinner featuring delicacies that you don't eat everyday. For an appetizer, snack on specialty cheeses, fresh French bread and olives. Then feast on a rich main course like wine-balsamic glazed steak, and finish your meal off with velvety tiramisu. Plan and cook your meal with your special sweetheart for more quality time together, or do it all yourself and have it waiting for them. And if cooking isn't your thing, order takeout from your favorite restaurant and have a romantic picnic on a blanket on the floor, feeding each other bites of your delivered dishes.
Movie
Get DVDs of a classic romantic flick, which you would love to watch with your significant half for one more time. Sit on the couch, with some snacks and a bottle of wine and two glasses. Serve the snacks in paper plates. You may go for the popcorn, sandwiches or finger chips. Watching a romantic classic flick, hand in hand, sounds great! Make sure that you switch off the lights to create the perfect theater effect.
Homemade Gifts
Instead of the stereotypical flowers and candy, make a
homemade gift
to show your loved one how much you care. Pour your heart out in a love poem, or paint a portrait of your lover. Make a scrapbook full of special photos, and include other memorable items from your time together such as old ticket stubs and letters. To keep the romance flowing all year, write down 12 reasons why you love your partner and seal each one in a separate envelope to be opened at the first of each month.
Romantic Activities
Spend the night pampering each other and enjoying your time alone. Light some candles and get in a bubble bath together, then take turns giving each other massages using scented oils or lotions. Curl up on the couch for a romantic movie marathon, and kiss any time the characters in the movie kiss. Or transform a room in your home into your own private club. Move away furniture to create a dance floor, then put on your Valentine's Day playlist and slow dance the night away.
Dance
Play a soft music in the background and indulge yourself in a slow dance with your partner. Since you want to create a soothing atmosphere all through the day, it is suggested that you don't play peppy numbers in the background. Nothing can be more romantic than dancing around in your partner's arms, being so close to him/her that you can feel his/her breath.