Decorating a room that is both long and narrow can be a challenge; you don't want the room to feel like a hallway or a bowling alley, and it can be difficult to create intimate gathering spaces in the usual square or circular shape that you'd want in a living room. But there are some tricks to making a long and narrow room into a comfortable living space.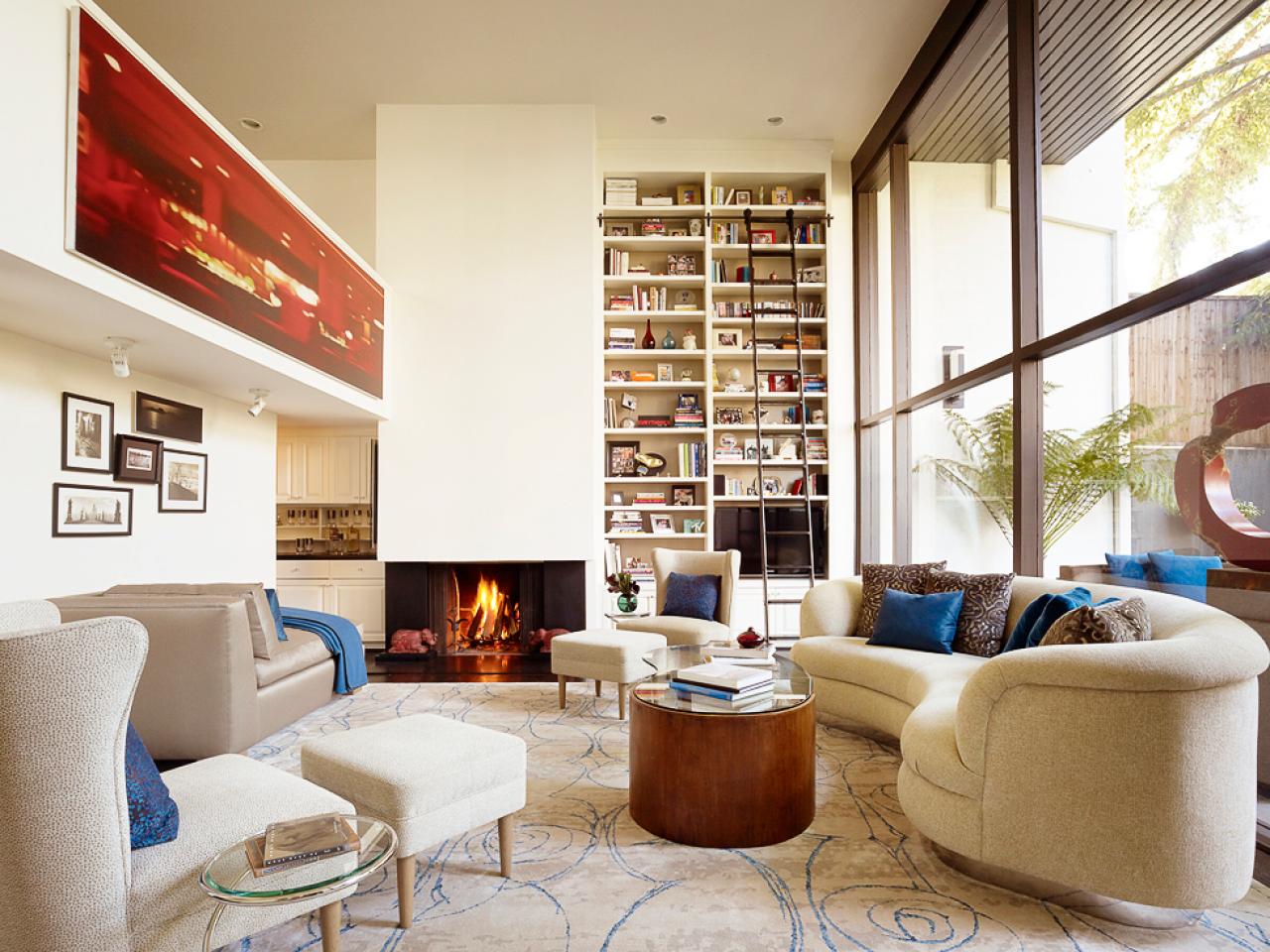 In most modern houses there is always a tussle for space. From the bedrooms to the kitchen, and even the living space, you can be at a loss when it comes to ensuring that your house does not look like it is stuffed with furniture and there is absolutely no space to move around. Decorating a narrow yet long living room can be quite a tough task. But, if you plan your layout well in advance, then you can create a space that looks like it should be featured in a design magazine. In this article, we give you some
Ideas for long living rooms
that will help you create the living area of your dreams.
Ideas to Design Long Living Rooms
A tip that many interior designers will suggest is to always use a paper or graph layout of the actual room. Use paper cutouts to represent each piece of furniture that you own and then place them on the graph paper to create different decors. Choose a design that is aesthetically pleasing to your eye, uses the space well, and creates a conversation space that can easily seat at least five people
One thing that you would definitely want to avoid with a long living room is to ensure that it does not start looking like a hallway. This is why it is important that you create seating area that is not affixed to the walls, but is floating in the middle area. You can also choose to create a reading area beside a window or a fireplace with a comfortable large armchair placed alongside a tiny table with a lamp on it. This could be a great conversation point.
While choosing accessories for the room, first think about those things that are utilitarian and which you need in your room. These include the furniture for the room and the lighting in the form of lamps. Choosing lamps will ensure that you have great lighting for each of your reading spaces. Use small tables to create anchors for floating sofas and keep coffee table books on these or even smaller knickknacks.
One accessory that works very well in any long room would be a mirror that can create an illusion of space in the room. Using ornate mirrors can also add to the attractiveness of the room in general.